Visual Testing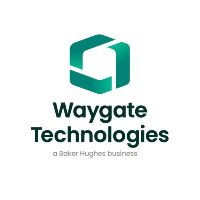 Remote Visual Inspection
The visual inspection is the activity of locating and assessing the surface quality features of the object, such as:
discontinuities,
distortions,
general surface condition with the unaided human eye or with the use of optical, optoelectronic, measuring instruments,
etc.
A full series of visual inspections consists of familiarizing with the object tested and quality requirements, preparation of the surface for testing, selection of the appropriate method / apparatus, checking the test equipment, conducting the test and preparing the report. The equipment for visual inspections includes, among others feather microscopes, louvers, mirrors, rigid endoscopes (borescopes), flexible endoscopes (fiberoscopes), video endoscopes, television sets, visible and ultraviolet light sources, visible and ultraviolet radiation intensity meters, result display systems (cameras, cameras, computer sets), special equipment and standards for resolution testing. Specialist optical equipment such as borescopes, fiberoscopes or videoendoscopes with full digital recording and options for selecting different lighting systems are most often used for such tests as: revisions of pressure tanks, pipelines, engines, compressors and valves.