Ultrasonic Testing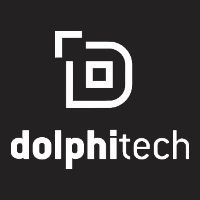 UT - Ultrasonic Testing
dolphitech dolphicam2
Dolphicam2 is a new ultrasound imaging platform for multi-material Non-Destructive Testing (NDT).
Our unique 2D matrix transducer technology enables a wide variety of transducer frequencies and custom transducer design. Digital signals enable impressive performance, with up to 100 datasets per sec from all 16 384. In addition, you get extreme data signal processing capacity, combined with the easy-to-use dashboard that makes Dolphicam2 the ultimate NDT tool.
FEATURES
Real-time images.
Frequency range from 0,5 to 15 MHz.
128 x 128 transducers electrodes.
16384 transducer elements.
Size 3,8 x 3,8 cm.
2D and 3D images.
A-, B-, and C-scans.
Amplitude & Time of flight.
Large area stitching.
THE PLATFORM
Dolphicam2 is an ultrasound imaging platform developed for non-destructive testing (NDT). Our unique 2D matrix transducer technology comes with a wide range of transducer modules, so you`ll find one that serves your needs. It`s lightweight, small and flexible, easy to use and can be operated by both experts and non-experts on NDT. Dolphicam2 brings NDT inspections to a new level with its impressive performance and unique signal processing powers. It`s the fast, reliable and best choice for your NDT-needs.
DOLPHITECH MATRIX TRANSDUCERS VS PHASED ARRAY
Dolphitech Matrix transducers have transducer elements placed in a 2-dimensional array. Since the transducer directly covers the area of inspection, no encoder system is needed to calculate the position of each element. Reducing the risk of positional errors due to faults or imprecision in the encoder system.
Phased array transducers contain a number of individual transducers that can be pulsed individually to steer and focus the sound beam in a specific direction. Linear arrays are typically used in combination with an encoder system matching the signal with positional information to build a 2-dimensional image. The price will increase with the added number of elements and element gets smaller in size.
Substantial improvements in resolution are to be expected from a Dolphicam Ultrasound camera system compared to an Olympus MX phased array system.
MATRIX ARRAY
PHASED ARRAY